Best SAP Training Institute In Marathahalli
SAP Training Marathahalli is a leading SAP Training Institute in Bangalore that provides Industry Standard SAP Training Courses for students, working professionals, job seekers and Course employees with 100% Placement Guarantee on selected SAP Modules in Bangalore. SAP Training Marathahalli has helped 1000s of aspirants to get the right job from the Best SAP Training Institute in Marathahalli based on their career requirements. The Best SAP Training Institute in Marathahalli focus on Quality Training and as a result, we have great placement record since our inception.
Our course curriculum is designed to make students ready for their dream job from the Best SAP Training Institute in Marathahalli. All modules within each SAP Course are carefully chosen and shortlisted to match respective Industry Standards to ensure our students have higher chances of getting the job.
At SAP Training Marathahalli, aspirants will learn the skills for SAP FICO, SAP ABAP, SAP MM, SAP HR, SAP Training on real-time projects along with SAP placement training in marathahalli.
SAP Training Marathahalli is the Best SAP Training Institute in Bangalore, delivers high-quality training through our expert trainers. Our highly qualified trainers have 5+ years of Industry experience and will guide all the students based on real-time scenarios and latest trends to ensure trainees are well equipped with the skills they need to carry out competitive jobs.
SAP Training Marathahalli students have higher chances of being selected in the interview due to the nature of skills embedded in them by Expert trainers from the Best SAP Training Institute in Bangalore. During the SAP Course, our trainers highlight important modules and common interview questions to increase confidence in students to face the interview. For more details Contact with us.
"Best Training Institute in Bangalore for development courses."
"Best software training institutions in Bangalore with full stack web development with sap courses are also available here with reasonable tariff and with awesome faculties are very good with solid industry knowledge and environmental with good around the SAP Training Marathahalli institution".
"The SAP Training Marathahalli Institute is a very good institution it provides a very good theoretical as well as practical knowledge. The faculties who are all present here are very good and they helped us a lot for solving the doubts, they provide placement also".
SAP FICO Stands for FI (Financial Accounting) and CO (Controlling). SAP FICO is the important module of ERP and both FI and CO modules stores the financial transactions data.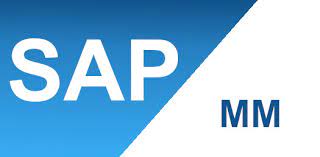 SAP MM ( Material Management ) is one of the important modules in SAP ERP software and MM application module supports the procurement and inventory functions occurring in day-to-day business
ABAP (Advanced Business Application Programming) is the default programming language for SAP applications. This course will teach you basic to advance ABAP programming.
SAP HR (Human Resource management) also known as "Human Capital Management" (HCM) and it is an important module in ERP SAP systems that supports all the process of human resource management in the
SAP Sales and Distribution is a core functional module in SAP ERP Central Component that allows organizations to store and manage customer- and product-related data. Organizations use this data to manage all of the sales department of their goods and services.
The SAP Warehouse Management (WM) application provides flexible, automated support to assist you in processing all goods movements and in maintaining current stock inventories in your warehousing